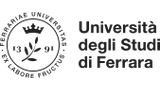 Design del Prodotto Industriale
| | |
| --- | --- |
| Study location | Italy, Ferrara |
| Type | Bachelor, full-time |
| Nominal duration | 3 years (180 ECTS) |
| Study language | Italian |
| Course code | 1219 |
Tuition fee

ENG
The annual fee in Ferrara ranges from € 156,00 to € 1.914,00 for the first year (€ 2.514,00 from the second year). Tuition fees are calculated on your family income and on credits obtained.
Read more…

ITA
La quota annuale di contribuzione a Ferrara è compresa tra € 156,00 e € 1.914,00 per il primo anno di corso (€ 2.514,00 dal secondo anno). Le rate sono calcolate in base al reddito familiare e ai crediti ottenuti.
Maggiori informazioni…
Entry qualification

High school / secondary education (or higher)

ENG


High-school diploma awarded after at least 12 years of documented education.
Declaration of Value, if available. Compulsory for non-EU applicants living abroad.
Read more….



ITA


Diploma di scuola superiore ottenuto dopo almeno 12 anni documentati di scuola.
Dichiarazione di valore. Obbligatoria per studenti extra UE residenti all'estero.
Maggiori informazioni….



The entry qualification documents are accepted in the following languages: Italian.

I documenti di studio sono accettati nelle seguenti lingue: italiano

ENG
It will be required to upload:

the original final title obtained after 12 years of school;
the legalized translation of the title;
if available, full career transcript and legalized translation;
Declaration of Value, if available. Compulsory for non-EU applicants living abroad.

ITA
I documenti di studio sono accettati in lingua italiana.
Dovranno essere allegati:

il titolo finale in originale degli studi secondari conseguito con almeno 12 anni di scolarità;
la traduzione legalizzata del titolo di studio;
se disponibili, i transcript originali dell'intera carriera scolastica e la traduzione legalizzata;
Dichiarazione di valore. Obbligatoria per studenti extra UE residenti all'estero.
Language requirements

Italian


ENG
Non-EU students living abroad who would like to enroll in a study course completely taught in Italian, have to prove their knowledge of the language through an Italian language test.
The following are excluded from this obligation:


students in possession of an Italian language certification of level B2 or higher (such as

CILS

,

CELI

,

CERT

.IT – Roma3,

CEDILS

or

PLIDA

);
as an alternative, it is also possible to take an online Italian language test, organized by our University in collaboration with

CISIA

.
Read more….
students who attended to an Italian school abroad.
Read more….



ITA
Gli studenti non comunitari residenti all'estero che vogliono immatricolarsi ad un corso di studi interamente insegnato in italiano devono sostenere la Prova di Lingua Italiana.
Da tale obbligo sono esclusi:


gli studenti che hanno una certificazione internazionale di italiano almeno di livello B2 (

CILS

,

CELI

,

CERT

.IT – Roma3,

CEDILS

o

PLIDA

);
in alternativa, è possibile sostenere una prova online di lingua italiana, organizzata dalla nostra università in collaborazione con

CISIA

.
Maggiori informazioni….
gli studenti che hanno frequentato una scuola italiana all'estero.
Maggiori informazioni….


Other requirements

Specific requirements for Non-EU applicants:


ENG

The admission to this degree course requires an Entry Test.
THE TERMS AND CONDITIONS ARE AVAILABLE IN THE CALL FOR APPLICATION.

ITA
L'accesso a questo corso di laurea richiede un test di ingresso.
TERMINI E CONDIZIONI SONO INDICATI NEL BANDO DI CONCORSO.

ENG
Non-EU applicants living abroad, MUST apply for study Visa on Universitaly
Read more…

ITA
Studenti extra-UE che risiedono all'estero, DEVONO fare domanda di visto per studio su Universitaly
Maggiori informazioni…
Overview
Panoramica
Il Corso di laurea triennale è a programmazione locale fino ad esaurimento posti e l'ammissione avviene a seguito di un test selettivo di ingresso.
E' indirizzato a formare designer con competenze professionali nell'ambito della progettazione sostenibile di oggetti, servizi (product & service design), arredi, allestimenti (interior ed exhibit design) e artefatti comunicativi (communication & graphic design), indirizzata ai molteplici settori della produzione, della distribuzione e dei servizi.
La formazione proposta dal Corso di studio è indirizzata allo sviluppo dell'attitudine progettuale attraverso l'indagine sulla natura degli artefatti, il loro significato culturale, il valore economico, le caratteristiche materiali e i processi produttivi con cui sono realizzati.
La conoscenza di metodi e processi della comunicazione, la capacità di leggere le dinamiche di mercato e di padroneggiare gli aspetti critici e storici legati alla cultura del progetto, sono competenze che il Corso ritiene indispensabili per sviluppare la capacità di gestire in autonomia il progetto.
In questo iter formativo ha un ruolo fondamentale la capacità di dare forma al prodotto, attraverso il disegno, la modellazione e la prototipazione tridimensionale.
Per garantire un adeguato raccordo tra l'Università e il mondo del lavoro sono svolte con regolarità presentazioni aziendali e visite di studio a cui si aggiungono programmi di tirocinio presso aziende, società di servizio, strutture professionali.
Programme structure
Struttura del programma
Percorso didattico ed ulteriori informazioni, sono consultabili al seguente link
Career opportunities
Sbocchi professionali
Le competenze e le abilità nel campo del progetto, permettono a chi consegue la laurea in Design del prodotto industriale di inserirsi nei più differenti contesti economico-produttivi di beni, servizi e cultura, partecipando direttamente alle fasi progettuali e collaborando al processo di definizione esecutiva degli artefatti: dalla fase di raccolta ed elaborazione dei dati di contesto all'ideazione e rappresentazione delle soluzioni, alla gestione del debriefing, fino agli elaborati tecnici e alla prototipazione.
L'esercizio della professione dei laureati in Design del prodotto industriale è libero.
I settori dove già è consolidata la figura del designer sono quelli della realizzazione di beni di consumo, dell'allestimento, dell'exhibit e del retail, della comunicazione e dell'editoria (cartacea e digitale), presenti all'interno di aziende di produzione, imprese di servizi, istituzioni ed enti pubblici, fondazioni culturali e artistiche, studi professionali e società di progettazione o come free-lance e liberi progettisti-professionisti.