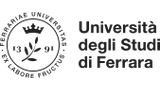 | | |
| --- | --- |
| Study location | Italy, Ferrara |
| Type | Bachelor, full-time |
| Nominal duration | 3 years (180 ECTS) |
| Study language | Italian |
| Course code | 1139 |
Tuition fee

ENG
The annual fee in Ferrara ranges from € 156,00 to € 1.914,00 for the first year (€ 2.514,00 from the second year). Tuition fees are calculated on your family income and on credits obtained.
Read more…

ITA
La quota annuale di contribuzione a Ferrara è compresa tra € 156,00 e € 1.914,00 per il primo anno di corso (€ 2.514,00 dal secondo anno). Le rate sono calcolate in base al reddito familiare e ai crediti ottenuti.
Maggiori informazioni…
Entry qualification

High school / secondary education (or higher)

ENG


High-school diploma awarded after at least 12 years of documented education.
Declaration of Value, if available. Compulsory for non-EU applicants living abroad.
Read more….



ITA


Diploma di scuola superiore ottenuto dopo almeno 12 anni documentati di scuola.
Dichiarazione di valore. Obbligatoria per studenti extra UE residenti all'estero.
Maggiori informazioni….



The entry qualification documents are accepted in the following languages: Italian.

I documenti di studio sono accettati nelle seguenti lingue: italiano

ENG
It will be required to upload:

the original final title obtained after 12 years of school;
the legalized translation of the title;
if available, full career transcript and legalized translation;
Declaration of Value, if available. Compulsory for non-EU applicants living abroad.

ITA
I documenti di studio sono accettati in lingua italiana.
Dovranno essere allegati:

il titolo finale in originale degli studi secondari conseguito con almeno 12 anni di scolarità;
la traduzione legalizzata del titolo di studio;
se disponibili, i transcript originali dell'intera carriera scolastica e la traduzione legalizzata;
Dichiarazione di valore. Obbligatoria per studenti extra UE residenti all'estero.
Language requirements

Italian


ENG
Non-EU students living abroad who would like to enroll in a study course completely taught in Italian, have to prove their knowledge of the language through an Italian language test.
The following are excluded from this obligation:


students in possession of an Italian language certification of level B2 or higher (such as

CILS

,

CELI

,

CERT

.IT – Roma3,

CEDILS

or

PLIDA

);
as an alternative, it is also possible to take an online Italian language test, organized by our University in collaboration with

CISIA

.
Read more….
students who attended to an Italian school abroad.
Read more….



ITA
Gli studenti non comunitari residenti all'estero che vogliono immatricolarsi ad un corso di studi interamente insegnato in italiano devono sostenere la Prova di Lingua Italiana.
Da tale obbligo sono esclusi:


gli studenti che hanno una certificazione internazionale di italiano almeno di livello B2 (

CILS

,

CELI

,

CERT

.IT – Roma3,

CEDILS

o

PLIDA

);
in alternativa, è possibile sostenere una prova online di lingua italiana, organizzata dalla nostra università in collaborazione con

CISIA

.
Maggiori informazioni….
gli studenti che hanno frequentato una scuola italiana all'estero.
Maggiori informazioni….


Other requirements

Specific requirements for Non-EU applicants:


ENG
Non-EU applicants living abroad, MUST apply for study Visa on Universitaly
Read more…

ITA
Studenti extra-UE che risiedono all'estero, DEVONO fare domanda di visto per studio su Universitaly
Maggiori informazioni…
Overview
Panoramica
La Laurea triennale in Fisica si propone di fornire agli studenti conoscenze relative alla fisica classica e moderna cercando di sviluppare competenze sia teoriche che sperimentali e di laboratorio. Il Corso mira a rendere il laureato in fisica una fi gura versatile, in grado di affrontare e risolvere problemi anche complessi con l'ausilio del metodo scientifico, di operare professionalmente nel campo della ricerca in fisica e dell'applicazione della fisica a contesti di tipo industriale e nei settori affini.
Particolare attenzione verrà dedicata alla costruzione e sviluppo di modelli scientifici di indagine attraverso strumenti matematici ed informatici. La formazione è completata con conoscenze di tipo linguistico e relazionale. Il laureato avrà la capacità di inserirsi prontamente negli ambienti di lavoro e ricerca, di lavorare sia in autonomia sia in gruppo.
Programme structure
Struttura del programma
Percorso didattico ed ulteriori informazioni, sono consultabili al seguente link
Career opportunities
Sbocchi professionali
Il Corso di laurea è il primo gradino della formazione professionale e scientifica del fisico:

per chi ha in mente un rapido inserimento nel mondo del lavoro: il Corso offre una solida formazione nelle basi della fisica classica e moderna e una significativa esperienza di laboratorio, utilizzando strumentazioni di alto livello tecnologico. Al completamento del ciclo di studi si sviluppano quindi le professionalità necessarie per una figura tecnica di alto livello, caratterizzata da una solida capacità di problem solving ad ampio spettro, particolarmente apprezzata nella industria e nei servizi ad alto livello di innovazione.
per chi pensa di continuare gli studi universitari a livello magistrale: il Corso fornisce tutte le competenze di base della fisica classica e della fisica moderna, della matematica e dell'informatica, e tutta l'esperienza di laboratorio necessarie per affrontare con tranquillità corsi di livello Magistrale fortemente orientati alla ricerca, sia di base che applicata.