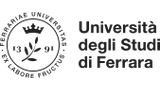 | | |
| --- | --- |
| Study location | Italy, Ferrara |
| Type | Bachelor, full-time |
| Nominal duration | 3 years (180 ECTS) |
| Study language | Italian |
| Course code | 1233/1233-16/2016 |
Tuition fee

ENG
The annual fee in Ferrara ranges from € 156,00 to € 1.914,00 for the first year (€ 2.514,00 from the second year). Tuition fees are calculated on your family income and on credits obtained.
Read more…

ITA
La quota annuale di contribuzione a Ferrara è compresa tra € 156,00 e € 1.914,00 per il primo anno di corso (€ 2.514,00 dal secondo anno). Le rate sono calcolate in base al reddito familiare e ai crediti ottenuti.
Maggiori informazioni…
Entry qualification

High school / secondary education (or higher)

ENG


High-school diploma awarded after at least 12 years of documented education.
Declaration of Value, if available. Compulsory for non-EU applicants living abroad.
Read more….



ITA


Diploma di scuola superiore ottenuto dopo almeno 12 anni documentati di scuola.
Dichiarazione di valore. Obbligatoria per studenti extra UE residenti all'estero.
Maggiori informazioni….



The entry qualification documents are accepted in the following languages: Italian.

I documenti di studio sono accettati nelle seguenti lingue: italiano

ENG
It will be required to upload:

the original final title obtained after 12 years of school;
the legalized translation of the title;
if available, full career transcript and legalized translation;
Declaration of Value, if available. Compulsory for non-EU applicants living abroad.

ITA
I documenti di studio sono accettati in lingua italiana.
Dovranno essere allegati:

il titolo finale in originale degli studi secondari conseguito con almeno 12 anni di scolarità;
la traduzione legalizzata del titolo di studio;
se disponibili, i transcript originali dell'intera carriera scolastica e la traduzione legalizzata;
Dichiarazione di valore. Obbligatoria per studenti extra UE residenti all'estero.
Language requirements

Italian


ENG
Non-EU students living abroad who would like to enroll in a study course completely taught in Italian, have to prove their knowledge of the language through an Italian language test.
The following are excluded from this obligation:


students in possession of an Italian language certification of level B2 or higher (such as

CILS

,

CELI

,

CERT

.IT – Roma3,

CEDILS

or

PLIDA

);
students who attended to an Italian school abroad.
Read more….



As an alternative, it is possible to take an online Italian language test, organized by our University in collaboration with CISIA.
Read more….

ITA
Gli studenti non comunitari residenti all'estero che vogliono immatricolarsi ad un corso di studi interamente insegnato in italiano devono sostenere la Prova di Lingua Italiana.
Da tale obbligo sono esclusi:


gli studenti che hanno una certificazione internazionale di italiano almeno di livello B2 (

CILS

,

CELI

,

CERT

.IT – Roma3,

CEDILS

o

PLIDA

);
gli studenti che hanno frequentato una scuola italiana all'estero.
Maggiori informazioni….



In alternativa, è possibile sostenere una prova online di lingua italiana, organizzata dalla nostra università in collaborazione con CISIA.
Maggiori informazioni….
Other requirements

Specific requirements for Non-EU applicants:


ENG
Non-EU applicants living abroad, MUST apply for study Visa on Universitaly
Read more…

ITA
Studenti extra-UE che risiedono all'estero, DEVONO fare domanda di visto per studio su Universitaly
Maggiori informazioni…
Overview
Panoramica
Il Corso di laurea triennale in Informatica è un corso ad accesso iibero con verifica delle conoscenza iniziali tramite test TOLC-I. Maggiori informazioni TOLC I
Il Corso forma professionisti in grado di progettare, sviluppare e gestire sistemi informatici complessi e reti informatiche. Il laureato acquisisce solide competenze di base sui principi, le architetture e le modalità di programmazione dei moderni sistemi per l'elaborazione e la trasmissione dell'informazione. Tali competenze gli consentono di utilizzare tecnologie e metodologie avanzate per lo sviluppo di applicazioni e servizi. Il Corso di laurea fornisce conoscenze in ambito matematico e nelle aree fondamentali dell'informatica. Il Corso di laurea offre inoltre approfondimenti in aree avanzate, come le architetture e i sistemi paralleli e distribuiti, la grafica e l'elaborazione di immagini, l'analisi dei dati, i sistemi informativi, le basi di dati e le loro applicazioni.
La teoria è affiancata da attività progettuali di laboratorio, che ne favoriscono l'applicazione pratica e sviluppano capacità professionali.
Programme structure
Struttura del programma
Percorso didattico ed ulteriori informazioni, sono consultabili al seguente link
Career opportunities
Sbocchi professionali
Il Corso di studio in Informatica garantisce un immediato ingresso nel mondo del lavoro, ma anche la possibilità di proseguire gli studi.
Forma professionisti autonomi e tecnici di alto livello, con una buona formazione di base per operare nell'ambito dello sviluppo e della gestione di sistemi e strumenti informatici tecnologicamente evoluti.
Fornisce, inoltre, la possibilità di accedere alla Laurea magistrale in Informatica o in Ingegneria informatica.
Il laureato in Informatica può svolgere attività autonoma di consulenza come libero professionista, ma ha anche un ampio spettro di possibilità di occupazione nella pubblica amministrazione, nelle società di servizi, nelle aziende, nei centri di elaborazione dati, sia pubblici che privati. Fra le competenze più richieste dal mondo del lavoro ci sono la realizzazione di applicazioni web, di sistemi distribuiti e di reti, l'analisi dei dati nonché l'organizzazione e la gestione dei sistemi informatici. Le ottime competenze acquisite durante gli insegnamenti e un'oculata scelta di sede e argomento di tirocinio consentono ogni anno a molti studenti che si laureano di avere la prima occasione di lavoro come prosecuzione del percorso di tirocinio.