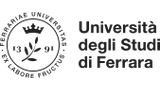 Tecnica della Riabilitazione Psichiatrica
| | |
| --- | --- |
| Study location | Italy, Ferrara |
| Type | Bachelor, full-time |
| Nominal duration | 3 years (180 ECTS) |
| Study language | Italian |
| Course code | 1061/1061-11/2011 |
Tuition fee

ENG
The annual fee in Ferrara ranges from € 156,00 to € 1.914,00 for the first year (€ 2.514,00 from the second year). Tuition fees are calculated on your family income and on credits obtained.
Read more…

ITA
La quota annuale di contribuzione a Ferrara è compresa tra € 156,00 e € 1.914,00 per il primo anno di corso (€ 2.514,00 dal secondo anno). Le rate sono calcolate in base al reddito familiare e ai crediti ottenuti.
Maggiori informazioni…
Entry qualification

High school / secondary education (or higher)

ENG


High-school diploma awarded after at least 12 years of documented education.
Declaration of Value, if available. Compulsory for non-EU applicants living abroad.
Read more….



ITA


Diploma di scuola superiore ottenuto dopo almeno 12 anni documentati di scuola.
Dichiarazione di valore. Obbligatoria per studenti extra UE residenti all'estero.
Maggiori informazioni….



The entry qualification documents are accepted in the following languages: Italian.

I documenti di studio sono accettati nelle seguenti lingue: italiano

ENG
It will be required to upload:

the original final title obtained after 12 years of school;
the legalized translation of the title;
if available, full career transcript and legalized translation;
Declaration of Value, if available. Compulsory for non-EU applicants living abroad.

ITA
I documenti di studio sono accettati in lingua italiana.
Dovranno essere allegati:

il titolo finale in originale degli studi secondari conseguito con almeno 12 anni di scolarità;
la traduzione legalizzata del titolo di studio;
se disponibili, i transcript originali dell'intera carriera scolastica e la traduzione legalizzata;
Dichiarazione di valore. Obbligatoria per studenti extra UE residenti all'estero.
Language requirements

Italian


ENG
Non-EU students living abroad who would like to enroll in a study course completely taught in Italian, have to prove their knowledge of the language through an Italian language test.
The following are excluded from this obligation:


students in possession of an Italian language certification of level B2 or higher (such as

CILS

,

CELI

,

CERT

.IT – Roma3,

CEDILS

or

PLIDA

);
students who attended to an Italian school abroad.
Read more….



As an alternative, it is possible to take an online Italian language test, organized by our University in collaboration with CISIA.
Read more….

ITA
Gli studenti non comunitari residenti all'estero che vogliono immatricolarsi ad un corso di studi interamente insegnato in italiano devono sostenere la Prova di Lingua Italiana.
Da tale obbligo sono esclusi:


gli studenti che hanno una certificazione internazionale di italiano almeno di livello B2 (

CILS

,

CELI

,

CERT

.IT – Roma3,

CEDILS

o

PLIDA

);
gli studenti che hanno frequentato una scuola italiana all'estero.
Maggiori informazioni….



In alternativa, è possibile sostenere una prova online di lingua italiana, organizzata dalla nostra università in collaborazione con CISIA.
Maggiori informazioni….
Other requirements

Specific requirements for Non-EU applicants:


ENG
The admission to this degree course requires an Entry Test. PLEASE NOTE: For academic year 2023/24 there will not be reserved places for non-EU applicants living abroad.
THE TERMS AND CONDITIONS ARE AVAILABLE IN THE CALL FOR APPLICATION.

ITA
L'accesso a questo corso di laurea richiede un test di ingresso. Per l'anno accademico 2023/24 non ci saranno posti riservati per studenti extra EU che vivono all'estero.
TERMINI E CONDIZIONI SONO INDICATI NEL BANDO DI CONCORSO.
Overview
Panoramica
Il corso in Tecnico della riabilitazione psichiatrica, è programmato a livello nazionale. Maggiori informazioni…..
Il Corso forma operatori sanitari che, in possesso del diploma universitario abilitante, svolgono, nell'ambito di progetti terapeutico riabilitativi, elaborati da un'équipe multidisciplinare, interventi riabilitativi ed educativi sui soggetti con disturbi psichiatrici. Al termine del percorso di studi è in grado di:

collaborare alla valutazione della disabilità psichica e delle potenzialità del soggetto, analizzare bisogni e istanze evolutive e rilevare le risorse del contesto familiare e socio-ambientale;
collaborare all'identificazione degli obiettivi formativo-terapeutici e di riabilitazione psichiatrica e anche alla formulazione dello specifico programma di intervento mirato al recupero e allo sviluppo del soggetto in trattamento;
attuare interventi volti all'abilitazione/riabilitazione dei soggetti alla cura di sé, alle relazioni interpersonali di varia complessità e, ove possibile, ad un'attività lavorativa;
operare nel contesto della prevenzione primaria sul territorio, al fine di promuovere lo sviluppo delle relazioni di rete, per favorire l'accoglienza e la gestione delle situazioni a rischio e delle patologie manifestate;
operare sulle famiglie e sul contesto sociale dei soggetti, allo scopo di favorirne il reinserimento nella comunità;
collaborare alla valutazione degli esiti del programma di abilitazione e riabilitazione nei singoli soggetti, in relazione agli obiettivi prefissati.


Programme structure
Struttura del programma
Percorso didattico ed ulteriori informazioni, sono consultabili al seguente link
Career opportunities
Sbocchi professionali
Il Tecnico della riabilitazione psichiatrica svolge la sua attività professionale in strutture e servizi sanitari pubblici o privati in regime di dipendenza o libero professionale. Tra i contesti in cui può operare vi sono: la Neuropsichiatria infantile, la Psichiatria adulti, i Servizi per il trattamento dei disturbi alimentari, i Servizi per le tossicodipendenze e le Comunità terapeutiche di recupero, le Comunità terapeutiche per il trattamento di disturbi di personalità, le Case Circondariali, le Case protette per anziani e le Case di cura per le demenze.
Il laureato triennale al termine del percorso può accedere, previo superamento del test di ammissione, al Corso di laurea magistrale in Scienze riabilitative delle professioni sanitarie oppure a Master di I livello e Corsi di Perfezionamento.