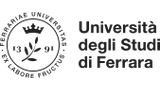 | | |
| --- | --- |
| Study location | Italy, Ferrara |
| Type | Bachelor, full-time |
| Nominal duration | 3 years (180 ECTS) |
| Study language | Italian |
| Course code | 1055/1055-11/2011 |
Tuition fee

ENG
The annual fee in Ferrara ranges from € 156,00 to € 1.914,00 for the first year (€ 2.514,00 from the second year). Tuition fees are calculated on your family income and on credits obtained.
Read more…

ITA
La quota annuale di contribuzione a Ferrara è compresa tra € 156,00 e € 1.914,00 per il primo anno di corso (€ 2.514,00 dal secondo anno). Le rate sono calcolate in base al reddito familiare e ai crediti ottenuti.
Maggiori informazioni…
Entry qualification

High school / secondary education (or higher)

ENG


High-school diploma awarded after at least 12 years of documented education.
Declaration of Value, if available. Compulsory for non-EU applicants living abroad.
Read more….



ITA


Diploma di scuola superiore ottenuto dopo almeno 12 anni documentati di scuola.
Dichiarazione di valore. Obbligatoria per studenti extra UE residenti all'estero.
Maggiori informazioni….



The entry qualification documents are accepted in the following languages: Italian.

I documenti di studio sono accettati nelle seguenti lingue: italiano

ENG
It will be required to upload:

the original final title obtained after 12 years of school;
the legalized translation of the title;
if available, full career transcript and legalized translation;
Declaration of Value, if available. Compulsory for non-EU applicants living abroad.

ITA
I documenti di studio sono accettati in lingua italiana.
Dovranno essere allegati:

il titolo finale in originale degli studi secondari conseguito con almeno 12 anni di scolarità;
la traduzione legalizzata del titolo di studio;
se disponibili, i transcript originali dell'intera carriera scolastica e la traduzione legalizzata;
Dichiarazione di valore. Obbligatoria per studenti extra UE residenti all'estero.
Language requirements

Italian


ENG
Non-EU students living abroad who would like to enroll in a study course completely taught in Italian, have to prove their knowledge of the language through an Italian language test.
The following are excluded from this obligation:


students in possession of an Italian language certification of level B2 or higher (such as

CILS

,

CELI

,

CERT

.IT – Roma3,

CEDILS

or

PLIDA

);
students who attended to an Italian school abroad.
Read more….



As an alternative, it is possible to take an online Italian language test, organized by our University in collaboration with CISIA.
Read more….

ITA
Gli studenti non comunitari residenti all'estero che vogliono immatricolarsi ad un corso di studi interamente insegnato in italiano devono sostenere la Prova di Lingua Italiana.
Da tale obbligo sono esclusi:


gli studenti che hanno una certificazione internazionale di italiano almeno di livello B2 (

CILS

,

CELI

,

CERT

.IT – Roma3,

CEDILS

o

PLIDA

);
gli studenti che hanno frequentato una scuola italiana all'estero.
Maggiori informazioni….



In alternativa, è possibile sostenere una prova online di lingua italiana, organizzata dalla nostra università in collaborazione con CISIA.
Maggiori informazioni….
Other requirements

Specific requirements for Non-EU applicants:


ENG
The admission to this degree course requires an Entry Test.
THE TERMS AND CONDITIONS ARE AVAILABLE IN THE CALL FOR APPLICATION.

ITA
L'accesso a questo corso di laurea richiede un test di ingresso.
TERMINI E CONDIZIONI SONO INDICATI NEL BANDO DI CONCORSO.

ENG
Non-EU applicants living abroad, MUST apply for study Visa on Universitaly
Read more…

ITA
Studenti extra-UE che risiedono all'estero, DEVONO fare domanda di visto per studio su Universitaly
Maggiori informazioni…
Overview
Panoramica
Infermieristica è un Corso di studio della durata di tre anni che rientra nell'ambito delle lauree sanitarie. L'accesso al corso di studio in Infermieristica è a numero programmato a livello nazionale (numero chiuso) ai sensi dell'art. 1 della Legge 2 agosto 1999, n. 264.
È previsto un diverso e specifico contingente di posti per l'accesso a ciascuna sede (Ferrara, Pieve di Cento, Adria).
Conseguire una Laurea in Infermieristica significa essere abilitati all'esercizio della professione di infermiere, una professione tutelata e riconosciuta dalla legislazione italiana ed europea. L'obiettivo del Corso di laurea è quindi quello di formare, attraverso un percorso di studi che comprende lezioni teoriche, seminari di approfondimento, laboratori per l'acquisizione delle competenze tecniche e relazionali, e tirocini (che rappresentano 1/3 dell'intero percorso di studi), dei professionisti sanitari in grado di svolgere autonomamente attività di prevenzione, educazione alla salute e terapeutica, cura, riabilitazione, palliazione e salvaguardia della salute dei singoli pazienti e della collettività.
Programme structure
Struttura del programma
Percorso didattico ed ulteriori informazioni, sono consultabili al seguente link
Career opportunities
Sbocchi professionali
I laureati in Infermieristica possono scegliere tra due tipologie di percorso post laurea: entrare nel mondo del lavoro o proseguire gli studi, in Italia o nei Paesi della Comunità Europea.
Nel primo caso gli infermieri possono trovare lavoro in strutture sanitarie e socio assistenziali pubbliche o private, sia come liberi professionisti che come lavoratori dipendenti.
In particolare il laureato può lavorare come infermiere:

all'interno degli ospedali, in tutti i reparti di degenza e negli ambulatori;
nei servizi di emergenza territoriale ed ospedaliera (come il 118);
nelle strutture per pazienti post acuti, di lungodegenza, residenze sanitarie assistite, centri di riabilitazione, centri di assistenza per disabili e negli hospice;
nei servizi sanitari territoriali, domiciliari e ambulatoriali, in casa circondariale e presso associazioni umanitarie.
Nel secondo caso il laureato può:
accedere alla formazione universitaria post-base (Master di primo livello in area medica, chirurgica, pediatrica, geriatrica e dell'emergenza, etc, e corsi di perfezionamento)
accedere al Corso di laurea magistrale in Scienze Infermieristiche ed Ostetriche, previo superamento dei test di ingresso.