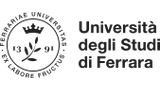 | | |
| --- | --- |
| Study location | Italy, Ferrara |
| Type | Single-Cycle Master Degree, full-time |
| Nominal duration | 5 years (300 ECTS) |
| Study language | Italian |
| Course code | 1007/1007-08/2008 |
Tuition fee

ENG
The annual fee in Ferrara ranges from € 156,00 to € 1.914,00 for the first year (€ 2.514,00 from the second year). Tuition fees are calculated on your family income and on credits obtained.
Read more…

ITA
La quota annuale di contribuzione a Ferrara è compresa tra € 156,00 e € 1.914,00 per il primo anno di corso (€ 2.514,00 dal secondo anno). Le rate sono calcolate in base al reddito familiare e ai crediti ottenuti.
Maggiori informazioni…
Entry qualification

High school / secondary education (or higher)

ENG


High-school diploma awarded after at least 12 years of documented education.
Declaration of Value, if available. Compulsory for non-EU applicants living abroad.
Read more….



ITA


Diploma di scuola superiore ottenuto dopo almeno 12 anni documentati di scuola.
Dichiarazione di valore. Obbligatoria per studenti extra UE residenti all'estero.
Maggiori informazioni….



The entry qualification documents are accepted in the following languages: Italian.

I documenti di studio sono accettati nelle seguenti lingue: italiano

ENG
It will be required to upload:

the original final title obtained after 12 years of school;
the legalized translation of the title;
if available, full career transcript and legalized translation;
Declaration of Value, if available. Compulsory for non-EU applicants living abroad.

ITA
I documenti di studio sono accettati in lingua italiana.
Dovranno essere allegati:

il titolo finale in originale degli studi secondari conseguito con almeno 12 anni di scolarità;
la traduzione legalizzata del titolo di studio;
se disponibili, i transcript originali dell'intera carriera scolastica e la traduzione legalizzata;
Dichiarazione di valore. Obbligatoria per studenti extra UE residenti all'estero.
Language requirements

Italian


ENG
Non-EU students living abroad who would like to enroll in a study course completely taught in Italian, have to prove their knowledge of the language through an Italian language test.
The following are excluded from this obligation:


students in possession of an Italian language certification of level B2 or higher (such as

CILS

,

CELI

,

CERT

.IT – Roma3,

CEDILS

or

PLIDA

);
students who attended to an Italian school abroad.
Read more….



As an alternative, it is possible to take an online Italian language test, organized by our University in collaboration with CISIA.
Read more….

ITA
Gli studenti non comunitari residenti all'estero che vogliono immatricolarsi ad un corso di studi interamente insegnato in italiano devono sostenere la Prova di Lingua Italiana.
Da tale obbligo sono esclusi:


gli studenti che hanno una certificazione internazionale di italiano almeno di livello B2 (

CILS

,

CELI

,

CERT

.IT – Roma3,

CEDILS

o

PLIDA

);
gli studenti che hanno frequentato una scuola italiana all'estero.
Maggiori informazioni….



In alternativa, è possibile sostenere una prova online di lingua italiana, organizzata dalla nostra università in collaborazione con CISIA.
Maggiori informazioni….
Other requirements

Specific requirements for Non-EU applicants:


ENG
Non-EU applicants living abroad, MUST apply for study Visa on Universitaly
Read more…

ITA
Studenti extra-UE che risiedono all'estero, DEVONO fare domanda di visto per studio su Universitaly
Maggiori informazioni…
Overview
Panoramica
Il Corso di laurea magistrale in Giurisprudenza assicura in cinque anni di studio una preparazione completa e di qualità in tutti i rami del diritto. Lo ha confermato lo stesso Ministero dell'Università e della Ricerca, conferendo al Dipartimento di Giurisprudenza di Ferrara la qualifica di "Dipartimento di Eccellenza", ai vertici in Italia per la ricerca e la didattica innovativa.
La Laurea magistrale in Giurisprudenza è la sola che permetta di accedere alle professioni legali (magistrato, avvocato, notaio) e fornisca nel contempo una formazione trasversale utile e apprezzata in moltissimi altri settori lavorativi.
A Ferrara potrete contare su dimensioni e approccio a misura di studente e potrete personalizzare il percorso di studi, scegliendo tra decine di corsi opzionali, laboratori pratici, cliniche legali e tirocini per sperimentare sul campo le vostre competenze, in un'ottica professionale.
L'attenzione per la didattica a distanza ci consente di garantire le lezioni e i servizi in situazioni di emergenza, ma anche di migliorare costantemente e rendere più flessibile l'esperienza di studio.
Programme structure
Struttura del programma
Percorso didattico ed ulteriori informazioni, sono consultabili al seguente link
Career opportunities
Sbocchi professionali
Nella sempre più complessa realtà contemporanea, l'adeguata conoscenza del diritto italiano ed europeo è diventata imprescindibile per comprendere al meglio e vivere da protagonisti i fenomeni, le informazioni, i cambiamenti sociali da cui siamo circondati, avviandosi a svolgere le innumerevoli professioni nei settori pubblico e privato per le quali è prevedibile un aumento della richiesta nei prossimi anni.
Il Corso di laurea magistrale in Giurisprudenza garantisce la preparazione necessaria per contare su un insieme di opportunità professionali di elevato profilo.
Il titolo consente in primo luogo di accedere all'avvocatura e al notariato (in entrambi i casi previo tirocinio di diciotto mesi e superamento del relativo Esame di Stato) oppure alla magistratura ordinaria (previa acquisizione dei titoli necessari per l'accesso al concorso pubblico).
Laureate e laureati in Giurisprudenza possono partecipare a concorsi pubblici per ruoli dirigenziali nella Pubblica Amministrazione e a concorsi presso l'Unione Europea o gli enti sovranazionali, senza trascurare la strada dell'attività diplomatica.
È inoltre possibile un impiego nel settore privato, come ad esempio in uffici legali, aziende, realtà del ramo bancario, finanziario, assicurativo e cooperativo, oltre che in organizzazioni non governative che operano per scopi umanitari e di solidarietà sociale.
La caratterizzazione internazionale del percorso didattico può a sua volta offrire importanti opportunità all'estero o presso le realtà professionali che hanno rapporti abituali con i Paesi stranieri.