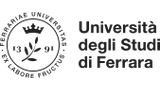 Biotecnologie Agrarie per la Filiera Agro-Alimentare
| | |
| --- | --- |
| Study location | Italy, Ferrara |
| Type | Master, full-time |
| Nominal duration | 2 years (120 ECTS) |
| Study language | Italian |
| Course code | 3159 |
Tuition fee

ENG
The annual fee in Ferrara ranges from € 156,00 to € 1.914,00 for the first year (€ 2.514,00 from the second year). Tuition fees are calculated on your family income and on credits obtained.
Read more…

ITA
La quota annuale di contribuzione a Ferrara è compresa tra € 156,00 e € 1.914,00 per il primo anno di corso (€ 2.514,00 dal secondo anno). Le rate sono calcolate in base al reddito familiare e ai crediti ottenuti.
Maggiori informazioni…
Entry qualification

Undergraduate diploma (or higher)

ENG
For the application to Master Degrees, please refer to this link and to the specific entry requirements

ITA
Per i corsi di Laurea Magistrale, fare riferimenti al seguente link e agli specifici requisiti curriculari

ENG


Bachelor degree diploma.
Transcript of records.
Program courses (syllabus).
Specific curricular requirements
Declaration of Value, if available. Compulsory for non-EU applicants living abroad.
Read more….



ITA


Diploma di laurea.
Certificato dei voti.
Programma dei corsi (syllabus).
Specifici requisiti curriculari.
Dichiarazione di valore. Obbligatoria per studenti extra UE residenti all'estero.
Maggiori informazioni….



The entry qualification documents are accepted in the following languages: Italian.

I documenti di studio sono accettati nelle seguenti lingue: italiano

ENG
It will be required to upload:

the original Bachelor degree diploma;
the legalized translation of the title;
full career transcript and legalized translation;
program courses (syllabus) either in Italian or in English;
Declaration of Value, if available. Compulsory for non-EU applicants living abroad.

ITA
I documenti di studio sono accettati in lingua italiana.
Dovranno essere allegati:

il diploma di laurea in originale;
la traduzione legalizzata del titolo di studio;
i transcript originali dell'intera carriera scolastica e la traduzione legalizzata;
il programma dei corsi (syllabus) o in lingua italiana o in lingua inglese.
Dichiarazione di valore. Obbligatoria per studenti extra UE residenti all'estero.
Language requirements

Italian


ENG
Non-EU students living abroad who would like to enroll in a study course completely taught in Italian, have to prove their knowledge of the language through an Italian language test.
The following are excluded from this obligation:


students in possession of an Italian language certification of level B2 or higher (such as

CILS

,

CELI

,

CERT

.IT – Roma3,

CEDILS

or

PLIDA

);
as an alternative, it is also possible to take an online Italian language test, organized by our University in collaboration with

CISIA

.
* Read more….*
students who attended to an Italian school abroad.
Read more….



ITA
Gli studenti non comunitari residenti all'estero che vogliono immatricolarsi ad un corso di studi interamente insegnato in italiano devono sostenere la Prova di Lingua Italiana.
Da tale obbligo sono esclusi:


gli studenti che hanno una certificazione internazionale di italiano almeno di livello B2 (

CILS

,

CELI

,

CERT

.IT – Roma3,

CEDILS

o

PLIDA

);
in alternativa, è possibile sostenere una prova online di lingua italiana, organizzata dalla nostra università in collaborazione con

CISIA

.
Maggiori informazioni….
gli studenti che hanno frequentato una scuola italiana all'estero.
Maggiori informazioni….


Other requirements

Specific requirements for Non-EU applicants:


ENG
The admission to this degree course requires an Entry Test. PLEASE NOTE: For academic year 2023/24 there will not be reserved places for non-EU applicants living abroad.
THE TERMS AND CONDITIONS ARE AVAILABLE IN THE CALL FOR APPLICATION.

ITA
L'accesso a questo corso di laurea richiede un test di ingresso. NOTA BENE: Per l'anno accademico 2023/24 non ci saranno posti riservati per studenti extra EU che vivono all'estero.
TERMINI E CONDIZIONI SONO INDICATI NEL BANDO DI CONCORSO.
Overview
Panoramica
Il Corso di Laure Magistrale in Biotecnologie Agrarie per la Filiera Agro-Alimentare nell'aa. 2022/2023 sarà ad accesso libero, senza nessun test di ammissione. Per maggiori informazioni sulle modalità di accesso, consultare questo link
E' un corso universitario di secondo livello appartenente alla classe LM 7 (Biotecnologie agrarie). Le biotecnologie agrarie rappresentano oggi la componente primaria e imprescindibile di una ricerca volta allo sviluppo di un sistema produttivo competitivo, sostenibile e resiliente. Il corso contribuisce a sviluppare le capacità necessarie per comprendere e applicare le moderne biotecnologie per rispondere alle principali sfide che ci attendono nei prossimi anni, come la sicurezza alimentare, benessere, salute e prosperità, supporto alla transizione ecologica e mitigazione dei cambiamenti climatici. L'approccio innovativo e multidisciplinare consente l'integrazione di competenze provenienti da diversi ambiti che spaziano dalla gestione dei sistemi agro-alimentari alle moderne biotecnologie molecolari e genetiche. Il laureato magistrale avrà quindi le conoscenze e le capacità per poter operare in una pluralità di ambiti lavorativi attinenti alla gestione sostenibile del territorio rurale, al monitoraggio ed al controllo qualitativo dei vari aspetti delle filiere agro-alimentari.
Programme structure
Struttura del programma
Percorso didattico ed ulteriori informazioni, sono consultabili al seguente link
Career opportunities
Sbocchi professionali
Il corso prepara alla professione di Biologi e assimilati; Biotecnologi; Microbiologi; Agronomi e forestali e infine di ricercatori e tecnici laureati nelle scienze agrarie, zootecniche e della produzione animale.
Il corso permette di poter accedere al dottorato di ricerca oppure in aziende private/pubbliche su tematiche relative al miglioramento genetico, sicurezza alimentare, politiche agro-alimentari e bioeconomia; gestione sostenibile del territorio e salute dei consumatori. Il corso consente di trovare sbocchi occupazionali presso imprese che operano lungo la filiera agro-alimentare nonché nei settori emergenti di produzione ed utilizzo di molecole di origine vegetale e microbica ad alto valore aggiunto per usi non-alimentari, come ad esempio nutraceutica, agro-energetico, salute.
Il corso permette l'accesso all'Esame di Stato per l'Ordine dei Biologi e per l'Ordine dei Dottori Agronomi e Forestali.