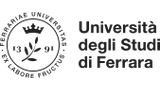 Filosofia e società contemporanea
| | |
| --- | --- |
| Study location | Italy, Ferrara |
| Type | Bachelor, full-time |
| Nominal duration | 3 years (180 ECTS) |
| Study language | Italian |
| Course code | 3188/3188-22/2022 |
Tuition fee

ENG
The annual fee in Ferrara ranges from € 156,00 to € 1.914,00 for the first year (€ 2.514,00 from the second year). Tuition fees are calculated on your family income and on credits obtained.
Read more…

ITA
La quota annuale di contribuzione a Ferrara è compresa tra € 156,00 e € 1.914,00 per il primo anno di corso (€ 2.514,00 dal secondo anno). Le rate sono calcolate in base al reddito familiare e ai crediti ottenuti.
Maggiori informazioni…
Entry qualification

High school / secondary education (or higher)

ENG


High-school diploma awarded after at least 12 years of documented education.
Declaration of Value, if available. Compulsory for non-EU applicants living abroad.
Read more….



ITA


Diploma di scuola superiore ottenuto dopo almeno 12 anni documentati di scuola.
Dichiarazione di valore. Obbligatoria per studenti extra UE residenti all'estero.
Maggiori informazioni….



The entry qualification documents are accepted in the following languages: Italian.

I documenti di studio sono accettati nelle seguenti lingue: italiano

ENG
It will be required to upload:

the original final title obtained after 12 years of school;
the legalized translation of the title;
if available, full career transcript and legalized translation;
Declaration of Value, if available. Compulsory for non-EU applicants living abroad.

ITA
I documenti di studio sono accettati in lingua italiana.
Dovranno essere allegati:

il titolo finale in originale degli studi secondari conseguito con almeno 12 anni di scolarità;
la traduzione legalizzata del titolo di studio;
se disponibili, i transcript originali dell'intera carriera scolastica e la traduzione legalizzata;
Dichiarazione di valore. Obbligatoria per studenti extra UE residenti all'estero.

You must take the original entry qualification documents along with you when you finally go to the university.
Language requirements

Italian


Non-EU students living abroad who would like to enroll in a study course completely taught in Italian, have to prove their knowledge of the language through an Italian language test.
The following are excluded from this obligation:


students in possession of an Italian language certification of level B2 or higher (such as

CILS

,

CELI

,

CERT

.IT – Roma3,

CEDILS

or

PLIDA

);
students who attended to an Italian school abroad.
Read more….



As an alternative, it is possible to take an online Italian language test, organized by our University in collaboration with CISIA.
Read more….

ITA
Gli studenti non comunitari residenti all'estero che vogliono immatricolarsi ad un corso di studi interamente insegnato in italiano devono sostenere la Prova di Lingua Italiana.
Da tale obbligo sono esclusi:


gli studenti che hanno una certificazione internazionale di italiano almeno di livello B2 (

CILS

,

CELI

,

CERT

.IT – Roma3,

CEDILS

o

PLIDA

);
gli studenti che hanno frequentato una scuola italiana all'estero.
Maggiori informazioni….



In alternativa, è possibile sostenere una prova online di lingua italiana, organizzata dalla nostra università in collaborazione con CISIA.
Maggiori informazioni….
Other requirements

Specific requirements for Non-EU applicants:


ENG
Non-EU applicants living abroad, MUST apply for study Visa on Universitaly
Read more…

ITA
Studenti extra-UE che risiedono all'estero, DEVONO fare domanda di visto per studio su Universitaly
Maggiori informazioni…
Overview
Panoramica
Il Corso di laurea triennale in Filosofia e società contemporanea è un corso ad accesso libero che si prefigge di formare figure in grado di ricoprire funzioni tecniche e operative in contesti che necessitano di una comprensione multidisciplinare delle dinamiche istituzionali, economiche e sociali caratterizzanti il mondo contemporaneo, specialmente nel loro legame con le questioni ambientali, scientifiche e tecnologiche.
Il programma degli studi prevede l'acquisizione di un sapere di base nelle materie filosofiche e giuridico-sociali, l'acquisizione di competenze negli ambiti dell'etica applicata e della filosofia del diritto, la padronanza di una lingua straniera e infine il dominio della terminologia e dei metodi concernenti l'analisi dei problemi, le modalità argomentative e l'interpretazione di testi altamente complessi.
Dal terzo anno, si opterà tra la scelta di uno dei tre percorsi di laurea previsti: politico-sociale, scientifico-ambientale, filosofico-pratico.
Le competenze acquisite in uno di questi ambiti verranno ulteriormente sviluppate durante un consistente tirocinio da svolgersi presso aziende private, istituzioni culturali, organizzazioni non governative e del terzo settore, enti regolatori nazionali e sovranazionali.
Programme structure
Struttura del programma
Percorso didattico ed ulteriori informazioni, sono consultabili al seguente link
Career opportunities
Sbocchi professionali

Il corso in Filosofia e Società Contemporanea rappresenta una proposta innovativa nel panorama universitario nazionale, fondata su una lunga tradizione culturale del pensiero occidentale e aggiornata in vista delle sfide della società e del mondo del lavoro contemporanei.
Le conoscenze e le abilità sviluppate nei tre anni di corso consentiranno ai laureati in Filosofia e Società Contemporanea tanto di avviarsi a una carriera professionale nei settori della valorizzazione delle risorse umane e della consulenza aziendale, della comunicazione in ambito ambientale e delle relazioni politiche e sociali, come di proseguire gli studi in vista della formazione disciplinare di livello superiore (lauree magistrali o master e corsi di perfezionamento) in vari campi (filosofico, giuridico, economico e sociale) o della preparazione all'insegnamento.